HISTORY
Since I am a huge fan of RPG (Role Playing Games) especially the next generation RPG's. I wanted to share my list of MUST BUY RPG games that are to be released this year...
Role Playing (Action) Games are games that allow you to make choices in the game, edit your character anyway you want, talk to anyone you see and explore huge and diverse game worlds. Impact the game world in your unique personal way what ever you decide can effect the ending of the game and how it will progress. Any decision you make will impact the course of the game. You have a inventory which you use to collect items. You can find items everywhere in the world or on the bodies of dead enemys. U can sell and buy these items inside the games marketplaces. As the game progresses you will level up your character by adding skills and abilities you want to use to improve your character. You can talk and have a conversation with EVERYONE u see. Imagine GTA 4 with the option to talk or ask anyone u meet or stumble across in the map a question. Allot of the game involves being in Dialog with the NPC of the game asking things and finding out stuff. Some games include 100,000's of dialog / talking sentences which allows you to have complete conversations with the NPC and they will always be different the next time. You can replay RPG's as many times as you wish and you will always play a different game then before. Where u you first decided to help someone the next time u play the game you kill the fucker. Anything goes there is no road to completing the game printed out for you. There are always other ways to follow in the game.
RPG's PRO's
Create any character your fantasy lets you
Let your own taste and style reflect in your character
Make the decisions as you see them fit there is no good or bad way to play. just your will,
Massive amount of weapons, Clothing/Armor/Items/Quests
Meet characters along the road who will join up with you
The Best Realized and most IMMENSE HUGE GAMING WORLDS you will ever see
You will never play the games the same way 2 times you will always play the game different when u start again.
A respectable RPG should be good for atleast a couple 100 of hours of gameplay. With a huge mainquest and numerous of side quests
Classic RPG games date back a long time ago, they were played viewing the game from above like Diablo 1 and 2 or Fallout 1 and 2
Diablo 2 Screenshot
Fallout 2 Screenshot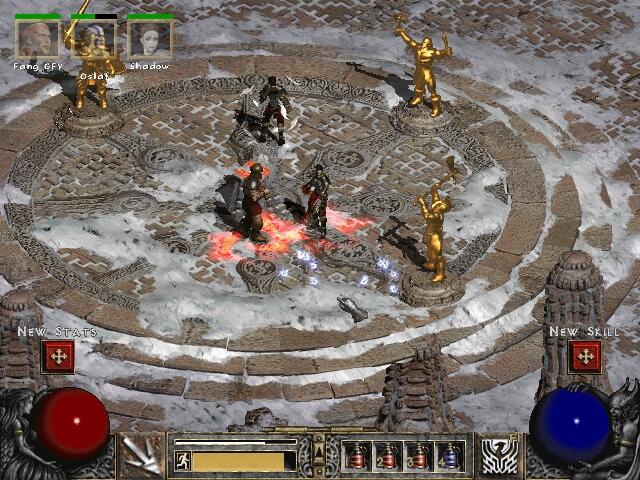 Diablo Released 2000
Fallout 2 Released 1998
-----------------------------------------------
PRESENT
But the new Next Generation RPG games are more and more 1st person or 3person created. Which really does the RPG genre good to step up to the next level of gaming. Let me show you how next gen RPG games can look:
Fallout 3 (Released 2008) Screenshots
Mass Effect 2 (Released 2009) Screenshots
RPG games in my opinion gives the gamer the most complete gaming experience compared to any genre of gaming out there. You can create who ever you want, Behave how ever you went, Do what ever you want when you want it, Talk to whomever u want. Everything you do effects everything in the GameWorld. RPG's makes gaming as personal as it gets. You are the game.
Must Have Played Top 11?
Before I will recommend you the 2011 RPG releases. Here is a small list of (next gen) RPG games you have to play before you die! These games are of such
epic
nature any Gamer who claims to be a true gamer should be ashamed if he/she has not played at least some of them.
1.)Fallout 3
http://en.wikipedia.org/wiki/Fallout_3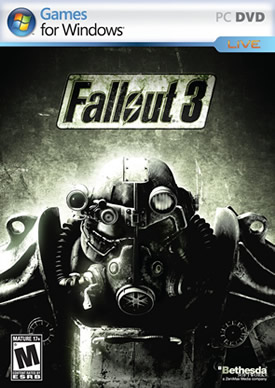 2.)Mass Effect
http://en.wikipedia.org/wiki/Mass_effect
3.)Mass Effect 2
http://en.wikipedia.org/wiki/Mass_Effect_2
4.)The Elder Scrolls Series
(my favorite's Morrowind and Oblivion)
http://en.wikipedia.org/wiki/The_Elder_Scrolls_III:_Morrowind
http://en.wikipedia.org/wiki/The_Elder_Scrolls_IV:_Oblivion
5.)Dragon Age Origins
http://en.wikipedia.org/wiki/Dragon_Age:_Origins
6.)Fallout New Vegas
http://en.wikipedia.org/wiki/Fallout:_New_Vegas
7.)Star Wars KOTOR
http://en.wikipedia.org/wiki/Star_Wars:_Knights_of_the_Old_Republic
8.)Deus Ex
http://en.wikipedia.org/wiki/Deus_ex
9.)NeverWinter Nights
http://en.wikipedia.org/wiki/Neverwinter_Nights
10.)Gothic 3
http://en.wikipedia.org/wiki/Gothic_3
11.)The Witcher
http://en.wikipedia.org/wiki/The_Witcher[/size]
(One is way better then the other but all epic next gen. RPG's)
_________________________________________________________________________________________________________________________________________
FUTURE (2011)
Now 2011 is gonna be the year RPG fans get to spend every dollar they got! This is my MUST BUY list of RPG games that will be released this year 2011:
Deus Ex: Human Revolution
TRAILER
GAMEPLAY
Mass Effect 3
TRAILER
NO GAMEPLAY FOOTAGE BEEN RELEASED!! THIS IS SOME GAMEPLAY FOOTAGE FROM MASS EFFECT 2 (TWO)
The Elder Scrolls: Skyrim
TRAILER
Dragon Age Origins 2
TRAILER
GAMEPLAY TRAILER
The Witcher 2
TRAILER
Dungeon Siege 3
TRAILER
Diablo III
TRAILER:
---------------------------
If you like RPG games check out some of these games I just posted. You will not regret it..