Crysis 2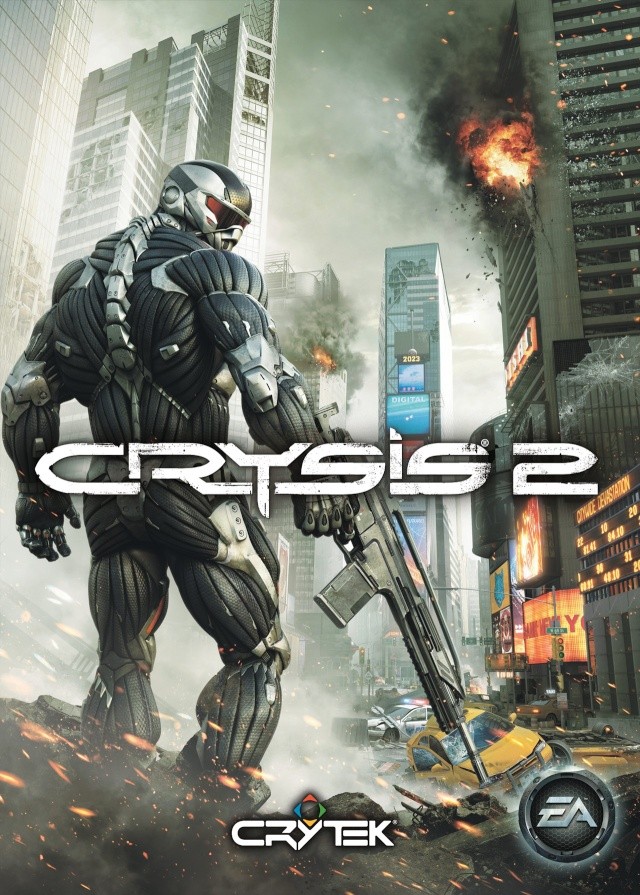 ...:::Oficial Website:::...
Developer(s) - Crytek Frankfurt Crytek UK
Publisher(s) - Electronic Arts
Series - Crysis
Engine - CryEngine 3
Platform(s) - Microsoft Windows PlayStation 3Xbox 360
Release date - March 22, 2011
Genre(s) - First-person shooter
Mode(s) - Single-player Multiplayer
Media/distribution - Blu-ray Disc DVD
Crysis 2 is an upcoming first-person shooter video game developed by Crytek and published by Electronic Arts, due for release on Microsoft Windows, PlayStation 3, and Xbox 360 in March 2011. It is the sequel to the 2007 video game Crysis and its parallel expansion game, Crysis Warhead. The story was written by authors Richard Morgan and Peter Watts, who has also written a novel adaptation of the game. It will be the first game to showcase the CryEngine 3 game engine.

Overview
Crysis 2 is set in New York City[6] in the year 2023 (three years after the events of the first game), which has since been evacuated due to alien infestation. Similar to its predecessor, Crysis 2 will provide freedom to customize weaponry and abilities. Crytek wanted to avoid making another game set in a jungle environment, as were Far Cry and Crysis; New York City has been dubbed an "urban jungle". The urban atmosphere offers more options in how to progress and plan attacks. Players will be able to navigate between floors and buildings, as well as destroy cityscape.
Players will play as "Alcatraz", a Green Beret, the new successor of "Nomad", from the first game, although there has been speculation that "Alcatraz" may just be Nomad's new codename to stay anonymous to Crynet. The protagonist gains ownership of the Nanosuit 2, but in doing so angers the manufacturers–Crynet Systems. As a consequence, Crynet Systems starts a manhunt for the player. The Nanosuit 2 gives players more freedom in their options of how to tackle situations on the battlefield. The aliens–which may be completely unrelated to the original game's aliens–have undergone a major redesigning, transforming the ancient, hovering, blue-glowing, techno-organic warriors from the first game into high-tech armored cyborg war machines that stalk the ravaged New York. Crytek has stated their intention to surpass the original game graphically and gameplay-wise, and have noted that combat in the game will be "catastrophically beautiful". Crytek has also claimed that Crysis 2 will have lower system requirements than the original game, but will still exceed the original graphically and will also support true stereoscopic 3D.
Crytek has teased the redesigned Nanosuit, called the "Nanosuit 2" in an advertising brochure, created by the fictional Crynet Systems company, the creators of the first Nanosuit. The new Nanosuit supports new and upgraded features. However, suit functionality has been streamlined; there will be a brief period of time where players are able to use two modes simultaneously before the suit fully locks the mode. This is longer than in the first game, in which two modes can only be used simultaneously for a split second. The first suit's Strength and Speed modes have been combined into one Power mode, the suit binoculars function has been replaced with an advanced Tactical mode, Cloak mode has been modified to allow increased sensory input and silent melee stealth kills and has been renamed to Infiltration mode, while the Armor mode has been left more or less as is, with the exception of slightly restricted agility. There are two trailers, with one trailer showing the suit in a wire-frame state, the other showing the suit in a complete state. The suit is to feature many improvements over its predecessor, giving players freedom to upgrade their suits based on their own style of combat.
PC Gamer magazine published a preview of Crysis 2, showing a park and a destroyed city street with an alien device in the centre. In the article's interview Crytek hints at how the game will have "increased verticality" and will be set in a "new type of jungle".
Marketing
On August 17, 2010 EA announced that there would be two special editions of the game.
Limited Edition
The Limited Edition of Crysis 2 will be available at the same price as the regular game, but in limited quantities. It comes with bonus experience points to "immediately boost the player up to Rank 5, giving access to all the preset class loadouts," a digital camo weapon skin for the SCAR, "Hologram Decoy" attachment for the SCAR, and unique in-game platinum dog tags.
Nano Edition
The Nano Edition of Crysis 2, which is only available through pre-order, includes the Limited Edition copy of the game in a Steelbook case, an 11" statue of Alcatraz posed on top of a New York City taxi, an art book, and a Nanosuit backpack "modeled after the in-game super suit." The Nanosuit backpack will be large enough to accomodate a 17" laptop. As of September 26, 2010, the Nano Edition is available for pre-order on the EA website.
Multiplayer Demo
EA and Crytek have launched a multiplayer demo of Crysis 2 on January 25, 2011. Crytek announced that the demo will only be available until February 4, 2011. The demo was exclusively on the Xbox 360, for Gold members to download, however on January 27, Crytek confirmed that there will be a multiplayer demo for the PC. The demo features the map Skyline, and two multiplayer game modes to play: Team Instant Action and Crash Site. Team Instant Action pits two teams against one another in a team deathmatch style, while Crash Site has players defending alien drop pods like control points.
While a pre-release multiplayer demo for PC has been confirmed, no release date has been given by either EA or Crytek.
On February 1st, Crytek released the system requirements for the Multiplayer demo: Required is a 2GHz dual core processor, 2GB of RAM, 9GB of disk space, NVIDIA GeForce 8800GT/ATI Radeon HD 3850.
Gallery: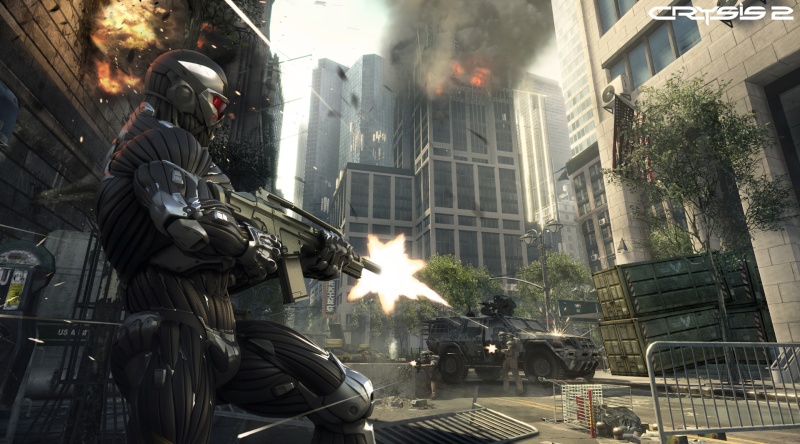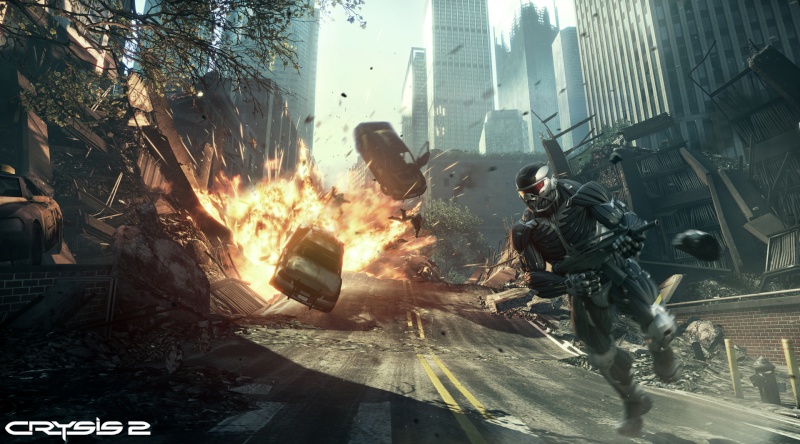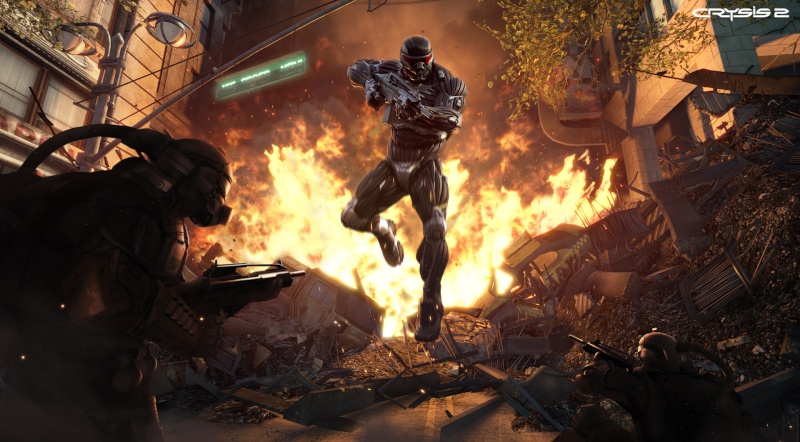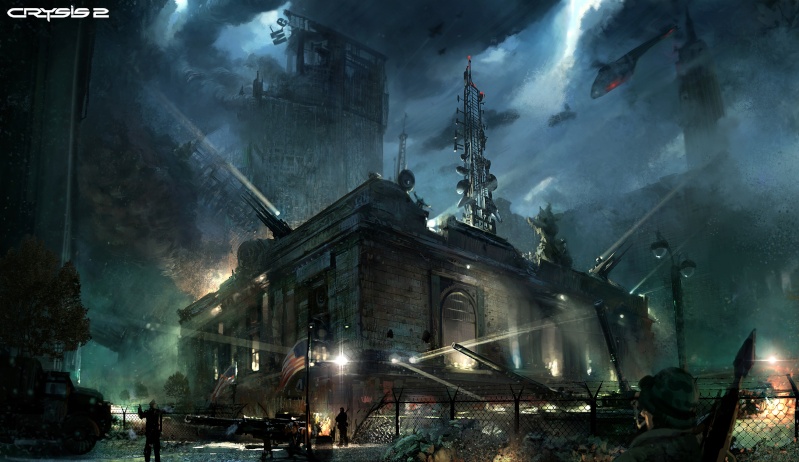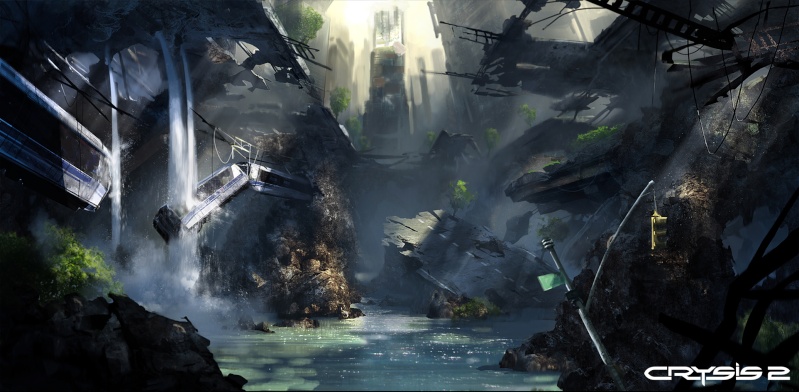 Copyright ©
|TAT|Lukasss_PL